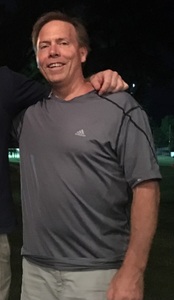 Orem , Utah, USA
58 y.o., seeking a woman for serious relationship
About me
Im very adventurous, creative , traditional family man, a gentleman, very hard working, strong followers of Jesus Christ ! I'm very Fit and healthy because I take great vitamins and herbs, eating good food !! Yes I really am 58 but most say 40s but run jump- feel 30s most days! I love all out door sports, adventures ! I love all extreme sports ! I'm a surfer 🏄‍♂️ 🌊 from Huntington Beach California I'm very kind , Givin,loving, Romantic, loyal , Honest and a good friend !! I love to help people especially the hungry - needy !! <<<<<<< what am I looking for ??? >>>>>>>> Are you A Traditional, old fashioned woman who wants to be a great wife and mother and make a happy home !!! A follower of God-Jesus Christ !! Adventurous, positive ,honest ,sincere, loyal, kind, Loving , flexible, open minded ,Spiritual ! She would want to be a great wife & mother & have 2-3 more children ! If you don't want more kids we are not a match !!
Single, one child.
Green eyes, blonde hair.
Height: 173 cm (5' 8''), weight: 84 kg (185 lb).
Education: college, job: trade.
Does not smoke or drink.