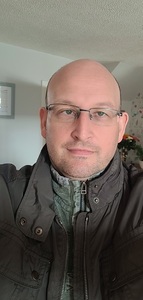 Cork, Ireland
42 y.o., seeking a woman for serious relationship
About me
In general a quiet person. enjoy being with friends and family.. prefer a night in with a book then being out a friend, partner, confidant. a person whom i can have absolute trust and belief in.
Single, no children.
Brown eyes, brown hair.
Height: 182 cm (5' 11''), weight: 98 kg (216 lb).
Education: college, job: trade.
Does not smoke, drinks occasionally.