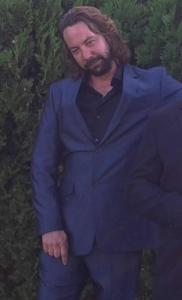 Coupeville, USA
41 y.o., seeking a woman for serious relationship
About me
I am a very busy professional often working for many weeks in a row without any significant time off so I am an excellent provider. I am easy to get a long with and just want someone that appreciates my hard work. You would not be considered a possession you would be free to do whatver you wanted. I would prefer someone who works just part time 20 hours a week just to saty busy and have some independaence.
Single, three children.
Brown eyes, brown hair.
Height: 187 cm (6' 1''), weight: 84 kg (185 lb).
Education: college, job: science.
Smokes and drinks occasionally.