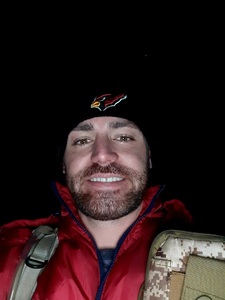 Cottonwood, Arizona, USA
35 y.o., seeking a woman for serious relationship
About me
Hi my name is Ryan, work on a ranch wedding venue, small town, kinda a homebody but only cause I'm waiting for my bestfriend in life to adventure with. Just looking for my Romantic bestfriend in life & soul mate.
Single, one child.
Green eyes, dark hair.
Height: 187 cm (6' 1''), weight: 87 kg (191 lb).
Education: high school, job: management.
Smokes and drinks occasionally.