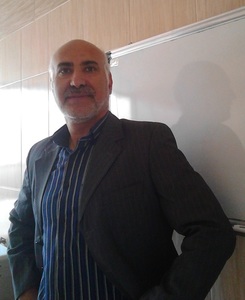 Tehran, Iran
62 y.o., seeking a woman for serious relationship
About me
Very Kind and optimistic. A strong-willed and wise man. Passionate and romantic. Athletic Man. And ....... I have been looking for true love in a woman for a lifetime. But I did not find. Because I am a moral man and I have been with a woman all my life and that woman was not like that. Now I want to have a relationship with different women to make sure they are different! The strange thing about me is that when I was young I wanted to have a relationship with adult women and love them like my mother. But now that I'm older, I really want to have a relationship with young girls and love her like my own daughter. I would like to have a young woman and put a loving hand on her head and kiss her lovingly. But that does not mean I do not want to have relationship with adult women. My relationship with them is based on respect, wisdom and love !! I do not want anything from a woman. I just want to prove my idea of a woman.
Single, two children.
Brown eyes, dark hair.
Height: 180 cm (5' 10''), weight: 80 kg (176 lb).
Education: Master's degree, job: computers.
Does not smoke or drink.