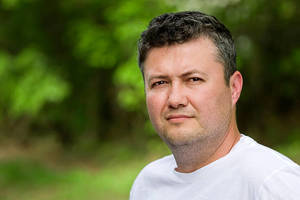 London., United Kingdom
38 y.o., seeking a woman for serious relationship
About me
Age 38, divorced, no children, own profitable ethical business. Now looking for a good woman who is NOT bad tempered, is pleasant in all respects & if I may add, has good kissing lips & [hopefully] a good bust. Sorry to be sexist [if that is what it is] but I am a man after all. To be concise, I want & need lots of love physically as well as emotionally.
Single, no children.
Blue eyes, brown hair.
Height: 188 cm (6' 2''), weight: 79 kg (174 lb).
Education: university degree, job: management.
Does not smoke, drinks occasionally.