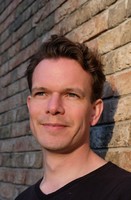 Amersfoort, Netherlands.
39 y.o., seeking a woman for serious relationship.
Was online: October 25, 2021 at 10:13.
About me
I'm generous, kind, funny, witty, hard-working, loving, caring, loyal, dedicated, family orientated and positive minded. I take good care of my body and mind, so healthy food, sufficient exercise, no drugs, gambling, smoking or other addictions. I do like an occasional glass of wine with dinner though ;) I'm looking for a passionate and loving partner who shares the same values and goals.
Single, two children.
Blue eyes, blonde hair.
Height: 183 cm (6 ft), weight: 81 kg (178 lb).
Education: Bachelor's degree, job: finances.
Does not smoke, drinks occasionally.