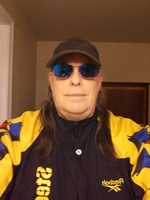 SAN MIGUEL DE ALLENDE, Mexico.
45 y.o., seeking a woman for serious relationship.
Was online: April 30, 2021 at 18:07.
About me
American living in San Miguel de Allende, Mexico. Retired USA Government. I retired very early. Looking for someone wanting to get United States citizenship. I need to get married to increase my monthly payments from the US Government. It takes about 1.5 years to get US Citizenship. I get my monthly salary increase and you get US Citizenship. Then you can leave Mexico and go live in the US on your own. Interested... Contact me. San Miguel was voted #1 most beautiful small city in the world. Американец, живущий в Сан-Мигель-де-Альенде, Мексика. Правительство США в отставке. Я вышел на пенсию очень рано. Ищу человека, желающего получить гражданство США. Мне нужно выйти замуж, чтобы увеличить ежемесячные выплаты от правительства США. Для получения гражданства США требуется около 1,5 лет. Я получаю ежемесячную прибавку к зарплате, а вы получаете гражданство США. Затем вы можете покинуть Мексику и жить в США самостоятельно. Заинтересованы ... Свяжитесь со мной. Сан-Мигель был признан самым красивым городком в мире №1.
Single, no children.
Brown eyes, brown hair.
Height: 182 cm (5' 11''), weight: 102 kg (224 lb).
Education: Master's degree, job: unemployed.
Does not smoke or drink.