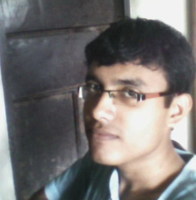 Chittagong, Bangladesh.
25 y.o., seeking a woman for serious relationship.
Was online: March 28, 2020 at 15:05.
About me
Hey , I am an online blogger and a beginner 3d artist , but I need beautiful and willing co-workers to make indie films online ,right? If I get blonde lover as a bonus I will be very fortunate, so fingers crossed hope for the best..and I hope this Corona Pandemic gets off as soon as possible , farewell all readers .. bye :)
Single, no children.
Black eyes, dark hair.
Height: 173 cm (5' 8''), weight: 59 kg (130 lb).
Education: college, job: service.
Does not smoke or drink.