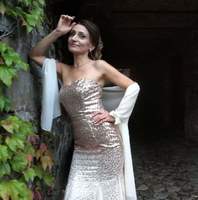 Zhytomyr, Zhytomyr region, Ukraine.
52 y.o., seeking a man for serious relationship.
Was online: March 27, 2020 at 07:29.
About me
I am looking for a good man for family relationships. Kind, smart, caring, honest. I am allergic to smoke, so I can not live with a smoking man. I am also allergic to sluts, gigolos and scammers (I don't do this kind of charity), so it's better not to waste your and my time. I will only communicate with a real man who is set up for a serious relationship.
Single, two children.
Brown eyes, dark hair.
Height: 158 cm (5' 2''), weight: 49 kg (108 lb).