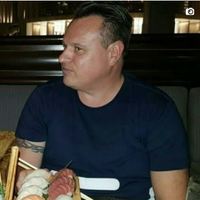 Arnhem, Netherlands.
48 y.o., seeking a woman for serious relationship.
Was online: June 25, 2019 at 00:36.
About me
Nice guy, thanks for visiting my profile. A day without laughter is a day wasted. Can say that I have seen a lot of the world, in positive but unfortunately also the negative side. I'm a man with a strong presence and knows what he wants and what not, no domination but can give a lot of love. Looking for a serious relationship, I will visit Kiev so hope to meet you then.(30e of May, Buddha Bar, Club Chi, and Piconlino's) Have an open character and try to learn every day with trial and error.
Single, three children.
Brown eyes, brown hair.
Height: 183 cm (6 ft), weight: 104 kg (229 lb).
Education: Bachelor's degree, job: management.
Smokes and drinks occasionally.