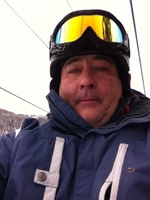 North Creek, USA.
55 y.o., seeking a woman for real meeting.
Was online: October 19, 2018 at 13:07.
About me
I am a lover of the outdoors as I live in the Adirondack mountain. Love to ski, hike, fish, camp, boating, hunting I also like visiting the city as my education is in museums, like good restaurants, I am a former army paratrooper and worked in law enforcement and security. I lo e to live in the outdoors and to travel as well as study history. I like to learn languages
Single, one child.
Blue eyes, brown hair.
Height: 183 cm (6 ft), weight: 120 kg (264 lb).
Education: Master's degree, job: army / navy.
Does not smoke, drinks occasionally.